For digital marketers, understanding the importance of SEO is essential to achieving success. Search engine optimization (SEO) is a strategy used to help websites rank higher in search engine results pages. It is also allowing the websites to gain more visibility among users. In this article, we will discuss the advantages of utilizing SEO within digital marketing and how it can help businesses reach their goals. We'll explore how SEO can be used to increase website traffic, generate leads, and build brand recognition.
What is SEO?
Search engine optimization (SEO) is an essential element of digital marketing. It is the process of optimizing a website and its content to increase its visibility in organic search engine results. SEO works by using algorithms to identify relevant keywords for a website's content. It is ensuring the website appears higher in search engine rankings when those keywords are searched for.
SEO uses different strategies such as keyword research, link building, and content creation to boost online visibility. It also involves optimizing webpages for mobile devices and improving page loading speed. Implementing SEO helps businesses appear more often in front of potential customers who are searching online. It increases their chances of finding them and making a purchase or contact inquiry.
By using SEO tactics, businesses can make sure their products or services are seen by the right people at the right time, strengthening brand awareness and ultimately leading to increased sales or inquiries.
Benefits of SEO in Digital Marketing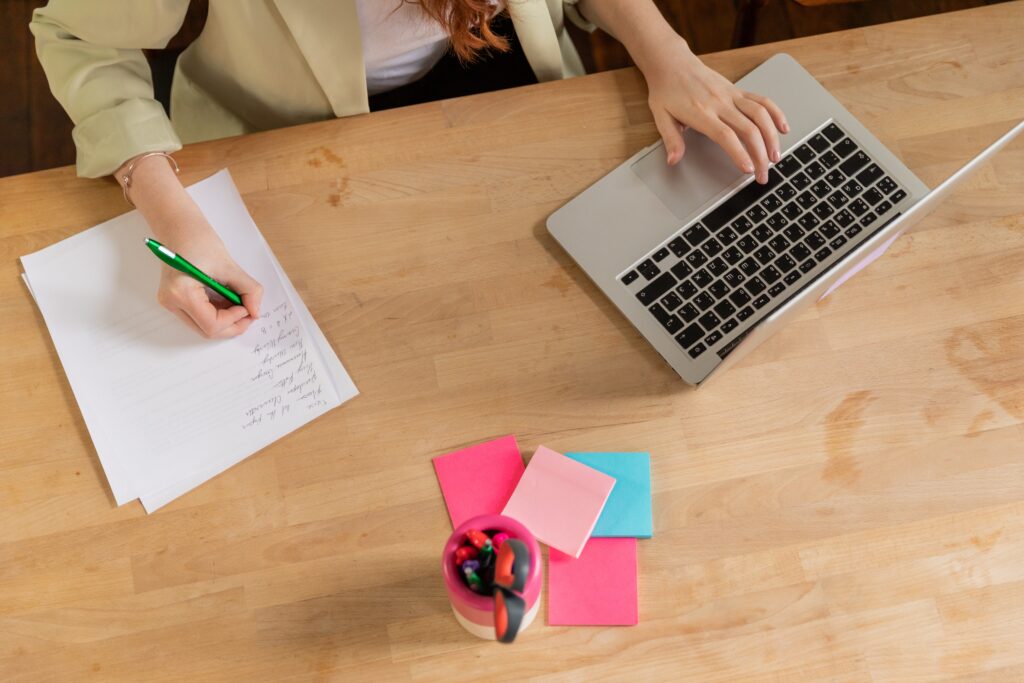 Search engine optimization (SEO) is an essential part of digital marketing. It helps businesses to reach their target audience and increase online visibility. SEO can benefit companies in numerous ways, such as increasing website traffic, creating brand recognition, and boosting lead generation.
1) Increasing Website Traffic
Search engine optimization (SEO) is an important tool for increasing website traffic. SEO involves optimizing a website to improve its rankings in search engine results pages and drive more visitors to the site. With careful keyword selection, on-page optimization, and link-building strategies, businesses can dramatically increase their website's visibility and reach.
By selecting keywords that accurately reflect the content of a website, businesses can target users who are actively searching for products or services related to the business. On-page SEO optimization techniques such as using a relevant title, meta description, heading, and URL help websites rank higher in search engine results pages (SERPs). Additionally, developing strong relationships with other websites through link building can provide powerful backlinks that further strengthen a website's position in SERPs.
The increased traffic generated from SEO efforts often leads to more customers or conversion rates for businesses of all sizes.
2) Creating Brand Recognition
SEO is becoming an increasingly important factor in creating brand recognition. SEO helps to ensure that a company's content marketing appears high on search engine results pages. Then, making it more visible and accessible to potential customers. By optimizing the content for keywords related to the company, its services, and its products, businesses can increase their reach and become more familiar with customers across multiple platforms.
With proper SEO strategies in place, companies are able to build up their presence online and create a strong foundation for establishing brand recognition. Good SEO practices can also help companies stay ahead of competitors by allowing them to gain a better ranking on SERPs than their competition. Additionally, through organic search results, businesses are able to attract more visitors which leads to increased website traffic. It also increased engagement levels on social media channels as well as other digital avenues like email marketing campaigns.
3) Boosting Lead Generation
Lead generation is an essential part of any successful business; however, most companies don't know how to effectively optimize their website for SEO. Search engine optimization (SEO) can dramatically boost lead generation and help your business stand out from the competition. By using a variety of tactics, a company can ensure that potential customers are able to find its website easily when searching online.
One way to increase lead generation through SEO is by focusing on content creation. Creating unique, high-quality content that includes relevant keywords and phrases will help you rank better and higher on search engine results pages. So, it is easier for customers to find you online. Additionally, local SEO techniques such as optimizing titles and descriptions for local searches. It can also be useful in increasing lead generation opportunities for businesses with a physical location or service area.
Why SEO is Important in Digital Marketing?
The importance of SEO in digital marketing can not be understated. SEO is an essential tool for any business that wants to reach its target audience in the digital space. SEO ensures that a website is being seen by the right people, at the right time, with the right message that will convert into sales or leads.
Not only that, SEO helps a company's website get found by search engines when someone searches for specific keywords and phrases related to your product or service. Without using SEO, a company's website may never show up on Google's first page which reduces visibility and potential customers dramatically.
Additionally, having an optimized site increases user experience with quick loading times and easy navigation so visitors are more likely to stay longer on the site. SEO is a cost-effective and proven way to increase traffic to your site, improve customer service and grow your business.
In conclusion, SEO digital marketing is a great way to increase your online visibility and reach your target audience. It can be used to improve website rankings, increase brand recognition, and generate more leads. With a strong SEO strategy, businesses can significantly improve their online presence and better engage with their customers. SEO should be an ongoing process for any business looking for long-term success in the digital marketplace. By investing in SEO services, you are investing in the future of your business.
When you're running a business, it can be difficult to keep up with all of the latest digital marketing trends. Especially if you're not an experienced marketer or don't have the time or money to hire one. This is where we come in. Pipeline is a growth marketing agency with top SEO services. We can help your business rank higher in search engines. We also offer social media management, pay-per-click advertising, and a variety of other digital marketing services.
Our goal is to help your business grow, and we're confident that our expertise will make a difference. Contact us today to learn more about how our SEO services can take your business to the next level.