Search engine optimization (SEO) and content marketing are two critical components of any successful digital marketing strategy. When implemented correctly, they can provide a powerful combination that drives visibility, traffic, leads, and conversions. However, it's not enough to simply use them independently; understanding how to combine them effectively is the key to achieving results. In this article, we'll provide an overview of SEO and content marketing and explain how you can use them together to maximize your success online.
SEO & Content Marketing
Search engine optimization (SEO) and content marketing are two of the most important strategies for businesses to use when trying to increase their online visibility. SEO and content marketing work together to help improve the overall performance of a company's website, as well as its standing in search engine rankings.
What is SEO?
Search Engine Optimization (SEO) is a form of digital marketing that helps websites be seen and found in search engine results. SEO strategy focuses on improving a website's organic rankings, which increases visibility and improves the chances of drawing organic traffic to the site. SEO involves several techniques, including optimizing content for keywords and phrases people are searching for on search engines like Google, Bing, and Yahoo.
The goal of SEO is to increase web traffic by appearing as high in search engine result pages (SERPs). This requires understanding how certain algorithms work to determine where effective SEO content appears on SERPs. To achieve this goal, SEO practitioners use various strategies such as link-building campaigns, keyword research analysis, website optimization tactics, creating content, and optimization. All of these can help increase a website's ranking when done correctly with best practices in mind.
What is Content Marketing?
Content Marketing is a marketing strategy used by businesses to create and share effective content that appeals to their target audience. Content can be in the form of blog posts, video or audio recordings, or other engaging material such as infographics or images. This type of marketing is designed to attract potential customers and build relationships with them over time. It allows businesses to provide useful information about their products, services, and industry trends without directly promoting their brand.
Content marketing helps businesses to establish themselves as thought leaders in their fields by providing valuable educational content that resonates with potential customers. By consistently creating and sharing relevant content, businesses can showcase their expertise while also increasing website traffic and building trust with current and future clients. Additionally, this type of marketing provides an opportunity for companies to reach new audiences across multiple channels such as social media platforms and email newsletters.
How to Combined SEO and Content Marketing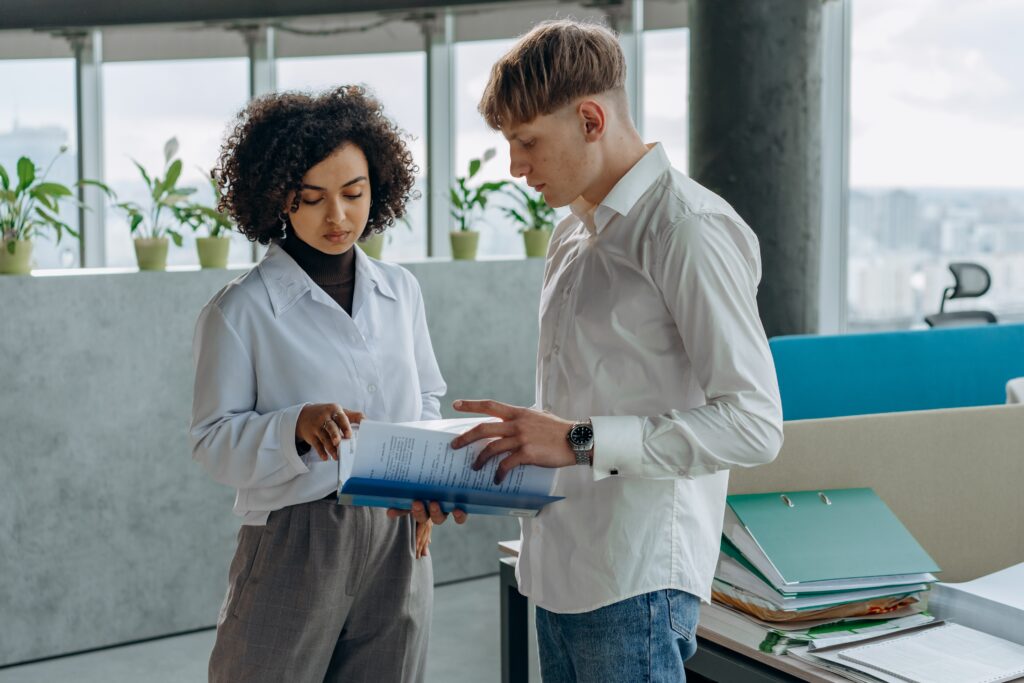 With the rise of digital marketing, it is now more important than ever for businesses to have an effective online presence. To do this, many businesses are turning to a combination of SEO and content marketing strategies. If you are just getting started with one, here's a list of ways how to combine content marketing and SEO for greater results.
Concentrate on developing your content with online search engines in mind.
Be mindful that search engines catalog content differently even before 2005. You don't have stuff your content with keywords; instead, this means being aware of how a search engine optimization algorithm works. By understanding what a search engine is looking for, you can determine how it should be categorized.
From a content marketing standpoint, this might be done by breaking your content down into individual topic areas, with each area as narrowly focused as possible.
Constantly create new content.
Although content marketing is mostly comprised of SEO, Articles have a substantial SEO component, too. Search engines look at what number of articles you post here consistently. If you are creating new content frequently, then this will help your search engine rankings a great deal.
Each brand-new article is instinctive proof that your company still produces guides and pertinent details, and this heightens the trust that people are going to place in you. Because of their varied information and interpretations, your articles heighten your reputation for more readers with a broadened perimeter than ever.
SEO plays a significant role in balancing the material on your site so that you are not paying too much attention to a specific item. SEO specialists are experts in keeping your website's form and content sound. They use analytics and other technical tools to determine whether any new web pages need to be added and have them created as intended regarding this framework.
Evaluate the Value of Your Links
Normally, when you receive a backlink from a "bad neighbourhood", it doesn't affect your website's SEO and may in some cases even be damaging. SEO can help you determine what neighborhoods are most ideal for your purposes, and which ones you would rather not be stuck in. It is not just about link tracking, but this is a key part of SEO.
After all, a link from a transmission repair business website is not likely to be seen as very relevant (i.e., valuable) to your recipe blog. Good content marketing with a proper SEO back-link gets you into an improved area - and quickly!
If your content starts showing up in the natural search results, which is how a lot of people search for digging up high-quality information sources, your backlinks will begin to increase. As more prestigious and more reliable websites link to you, your search engine rankings advance.
In conclusion, SEO and content marketing are two powerful strategies that can be used together to maximize results. Content marketing helps you reach the right people, build trust, and establish authority. SEO will help your content get discovered, increase visibility, and generate leads. By blending both strategies together in an effective way, businesses can create meaningful connections with their target audience and drive measurable results. It is important to remember that creating quality content should be the priority. This will ensure that your efforts pay off in the long run.
SEO and content marketing can seem overwhelming, but it doesn't have to be. If you are looking for a way to improve your business and increase your profits, then our SEO services can help you.